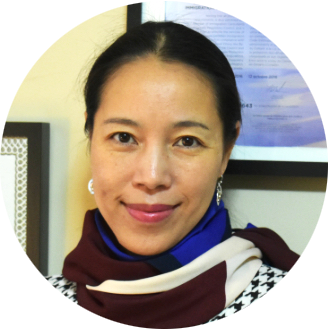 Hui Zhang
Term Expiry:2020 AGM
First Term
---
Hui is a Regulated Canadian Immigration Consultant (RCIC) based in Burnaby, British Columbia, a panelist of the British Columbia International Commercial Arbitration Centre (BCICAC), and a member of the Society of Translators and Interpreters of British Columbia (STIBC). She is also a practising lawyer in China with 18 years of experience.
Hui holds both a Bachelor and Master of Laws. Before moving to Canada, she was an expert arbitrator with the arbitration commission in her home city. Upon the BCICAC's request, she published An Overview of China's Arbitration Law in the November 2016 issue of The Advocate. She enjoys writing and has published a few legal articles, and she incorporates teaching in her practice, too. During her career as a Chinese lawyer she taught fundamental laws for a couple of years and presents legal seminars to her clients and the public from time to time.
Hui relocated to metro Vancouver with her family in mid-2014. She realized her dream of continuing her legal career in Canada in October 2016 when she became a member of the Immigration Consultants of Canada Regulatory Council (ICCRC), and has successfully transferred her solid legal background and skills to her immigration practice. Since then, Hui has been providing quality immigration services to her clients, and continues to realize her passion for writing and teaching. She enjoys posting immigration-related articles on her Chinese blog and is regularly invited to Ashton College to deliver immigration seminars to immigration program students.
Hui believes in the value of kindness and hard work. She adopts the motto, work with love and knowledge, an Inca proverb, to inspire her to do the right things, and do them well.