RCIC Entry-to-Practice Exam Preparatory Course
Overview
Next Exam: July 11th, 2021
The upcoming course will begin on June 10th.
CAPIC is once again pleased to bring the RCIC Entry-to-Practice Exam prep course to graduating students from ICCRC-approved practitioner courses. This intensive 10-day, 35 to 40-hour course is intended to be a review of relevant legislation and programs, and will end with a 3-hour mock exam. Students will learn and review exam writing tips and should complete the course having been updated on relevant immigration material required for the RCIC Entry-to-Practice Exam exam.

Sessions will include interactive, lecture style presentations, and example questions. There will be ample time for discussion and questions.

The ICCRC has recently performed an overview of their RCIC Entry-to-Practice Exam. The 3-hour, 140 multiple choice question exam will be based on knowledge, application of knowledge, and critical thinking skills. The 140 questions will be based on 70 independent questions and 70 scenario-based questions.

As such, we're revamping our own 140 questions to reflect these changes, and we're adding nuggets of knowledge and information to our already jam-packed 35-40-hour preparatory course. Be part of the journey with CAPIC, as you get ready to write your RCIC entry-to-practice exam.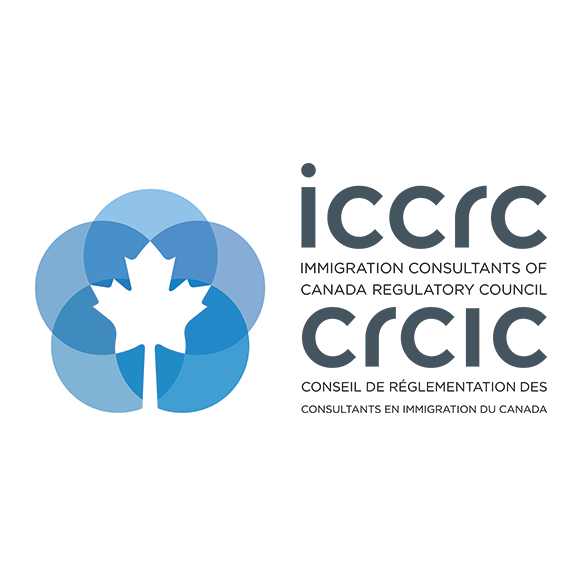 Admission Requirements
Aspiring RCICs must have graduated within the last 3 years from an approved ICCRC college and be at least 18 years of age to attend the Full Skills prep course. Attendees must be a Canadian citizen, Permanent Resident, or Registered (Status) Indian within the meaning of the Indian Act (Canada). The course will be taught in English so it is expected you will understand and participate accordingly.
Cost
CAPIC student Members $390
Non-Members $590
Gold-Members $0 (Webinar Only)
Hierarchy of Law and Courts Regarding Constitution and Canadian Charter
Immigration Refugee Protection Act and Regulations
Case Law
Applicable Operation Manuals and Bulletins
Fee Schedules
Temporary – TRV, Super Visa, Visitors, Students, TRP
Workers R 186, R 203, R 204, R205 Caregivers, IEC, Open Work Permits
Permanent Residents – FSW, CEC, FST, Plus Express Entry, Caregivers, TRP Class
Business Class – Self-employed, Start-Up Visa
Family Class – Sponsor, Applicant, and Exceptions
Admissibility: Remedies – TRP, ARC, Rehabilitation, Deemed Rehab
Refugees – Various Divisions and Roles, Rules of Jurisdiction, Time Frames
Eligibility, 96 + 9, 108, Safe 3rd Country
PRRA
Citizenship
Humanitarian and Compassionate Grounds
Residency Obligations and PR Cards
PNPS, Quebec Program
ICCRC Code of Professional Conduct with Review on Key Sections – Retainer, Client Account, Ethics, Agents
140 Question Mock Exam + Review
"The notes and presentation materials helped me to answer many questions. The teachers are immigration practitioners in the field, so their knowledge is current and practical. I strongly recommend my classmates who are preparing for the ICCRC exam to take this course" - Alice

"CAPIC's Full Skills Exam preparatory course course was very well-prepared, with great new study materials delivered through the convenience of the internet by excellent, experienced immigration law professionals" - Khalid


Register Now
To register for this course, you will need to sign up. If you are a member or have a non-member account with us, click "Log In" on the same page. Click the "Events and Registration" tab and scroll down to locate "Right to Entry Practice Exam prep course 2020-10".


Instructors
Plus Guest Speakers!
When
*
Please see below for the schedule:
| | |
| --- | --- |
| Thursday June 10 - Ethics | 5:30pm to 10pm Eastern Time |
| Friday June 11 - Fundamentals and Inadmissibility | 5:30pm to 10pm Eastern Time |
| Sunday June 13 - Inadmissibility (cont'), Family Class, and H&C | 10am to 5pm Eastern Time |
| Wednesday June 16 - Temporary | 5:30pm to 10pm Eastern Time |
| Friday June 18 - Economics | 5:30pm to 10pm Eastern Time |
| Saturday June 19 - PNPs | 10am to 5pm Eastern Time |
| Tuesday June 22 - Caregivers and Tribunals | 5:30pm to 10pm Eastern Time |
| Thursday June 24 - Tribunals | 5:30pm to 10pm Eastern Time |
| Saturday June 26 - Citizenship, Final Review | 10am to 5pm Eastern Time |
| Sunday June 27 - Mock Exam and Review | 11am to 6pm Eastern Time |
*For webinar attendees, note that these times will change depending on your geographic location.