The $1 Seminar Bundle for 2021
CAPIC Members have access to all CAPIC seminars (excluding workshops, special events, the national conference, and the Education Partner Symposium) for the calendar year when they purchase the $1 Seminar Bundle. To access the Seminar Bundle, log into CAPIC Connect and visit the Dashboard section. Once your CAPIC Wallet has been verified, you are free to purchase it. The bundle has 50 hours or more of CPD programming - make it your only stop for all your CPD needs!
WHEN YOU PURCHASE THE SEMINAR BUNDLE, YOU HAVE ACCESS TO FANTASTIC SEMINARS SUCH AS
Express Entry 101, 201 and 301: we break down economic programs, discuss CRS strategy and ranking, and finish up with more complex E-APR issues, all through case studies!
Applying Case Law to Your Files: find it, read it, apply it. We'll talk about these things for your next difficult file!
Prepping for Your Appeal: It's exactly as it sounds! Lots of great things packed in here!
Drilling Down on H and C: we'll tackle this topic using case scenarios and discuss this nuanced type of file!
Bonjour! Francophone Pathways Outside Quebec
Let's Talk Students: it's more than SDS!
Misrep – It's More Than Just a Mistake, or Is It?
Using the PNPs – Developing a New Way of Thinking!
Catch the ARC - and a Way Back to Canada
Planning Strategy for your PGWP clients: using cases samples.
Acronym Challenges – Clearing up the Confusion: ETA/TRV and beyond.
ICT and Specialized Knowledge: case studies to drive YOUR knowledge
ARRIMA and New Pilots in Quebec
Quebec Program Updates
Plus many more! With practical tips and levelled seminars, there's something for everyone!
*Our 2021 Seminar Bundle is only available for purchase between February 8, 2021 and April 30, 2021. Be sure to sign up during that period! The 2021 Seminar Bundle only covers educational seminars within the given calendar year, from January 1, 2021 to December 31, 2021.
Please Note
You must be a CAPIC member in good standing to take advantage of this offer.
You can purchase the 2021 Seminar Bundle until April 30, 2021.
The Seminar Bundle only applies to CAPIC Bundle Seminars from January 1 to December 31 of a given year, and does not include workshops and special events, the national conference, or the Education Partner Symposium.
The Seminar Bundle is not retroactive to the preceding calendar year's events and is non-transferable.
You must agree to further terms and conditions.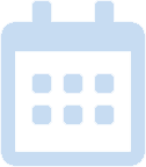 The 2021 Calendar
is here!
Frequently Asked Questions