The $1 Seminar Bundle for 2020
CAPIC Members have access to all CAPIC seminars (excluding workshops, special events, the national conference, and the Education Partner Symposium) for the calendar year through our $1 Seminar Bundle. To access the Seminar Bundle, log in to CAPIC Connect and visit the Dashboard section. Once your CAPIC Wallet has been verified, you are free to purchase it.
Below is just a snapshot of events included in the Bundle:
January 24 – Ontario – The top cases you should know for your practice plus an Owner-Operator Breakdown! Phil Mooney and Katina Sutcliffe at your service!
The Fast and Furious – Get down and dirty on 8 topics – From ATIP notes to Cross Border Tips to "is this work" – Don't miss this one!
Fly this Pilot – An overview of ongoing pilot programs – From the north to the east to all things in between!
Waving the Flag – You heard about the Vavilov case – Citizenship in 2020
When the file goes off the rails – Challenges and Solutions
Spousal file refused, now what?
The Complicated Student
Forging a path - Post Grad to PR
Is this fair – Dealing with the P.F letter
LMIAs -indepth and interactive
Work Permit Carrousel
+ a whole lot more! Practical tips, levelled seminars, and something for everyone!
*Our 2020 Seminar Bundle is only available for purchase between January 1 and March 1, so be sure to sign up between January and March! The Seminar Bundle only covers educational seminars within a given calendar year, from January 1 to December 31.
Please Note
You must be a CAPIC member in good standing to take advantage of this offer.
You can purchase the 2020 Seminar Bundle up until 1st March.
The Seminar Bundle only applies to CAPIC Bundle Seminars from January 1 to December 31 of a given year, and does not include workshops and special events, the national conference, or the Education Partner Symposium.
The Seminar Bundle is not retroactive to the preceding calendar year's events and is non-transferable.
You must agree to further terms and conditions.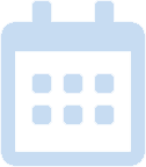 The 2020 Calendar
is here!
Frequently Asked Questions