Seminar/Event Registration
CAPIC is Proud to Meet Your CPD Needs
Our education program boasts over 50 CPD hours and over 25 events on a yearly basis, catering to both our French and English members. While the ICCRC mandates 16 hours of CPD per year for licensing requirements, we go out of our way to provide a range of events that will enhance and bolster your professional knowledge, so that you remain up-to-date and competitive. Within an ever-evolving industry, a limit should never be placed on learning.
If our events were only geared toward learning and CPD, members would miss the networking element that is so vital to immigration consulting. That's why we make sure to include plenty of time for networking and peer-to-peer mentoring, practical tips and applications, panel sessions and hands-on learning, and interactive question and answer sessions. A commitment to innovation in education always informs our approach to planning events. With access to a broad range of events, from seminars, workshops, lunch and learns, podcasts, and more, CAPIC members are informed from the very beginning!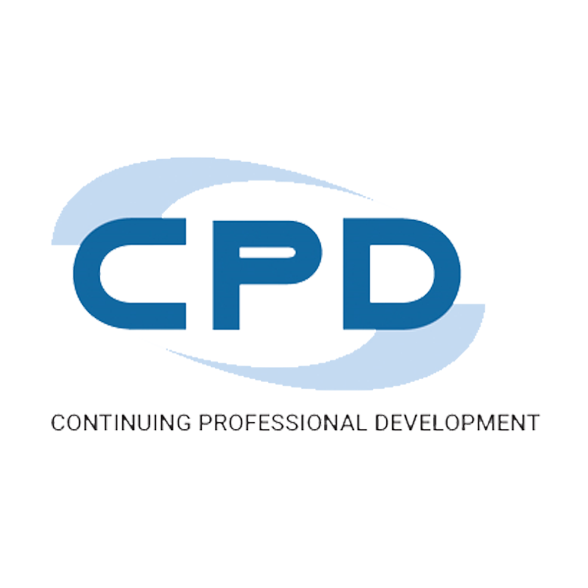 Important Information on CPD
If CPD hours have been accorded to an event, please remember that you must report your hours, especially for events you view online or by video. As a courtesy CAPIC forwards your in-person attendance to ICCRC. It is recommended you also forward proof of your attendance and CPD hours to the regulator and further allow them three weeks to post the hours to your CPD hours. ICCRC CPD regulations state that:
15. 1 A Member is responsible for reporting his/her CPD hours by submitting the required Reporting Form together with any supporting documentation. A Provider, offering to report CPD hours on behalf of participants, does not relieve the responsibility of a Member to ensure his/her CPD hours have been properly reported. Full CPD regulations. Ultimately it is your responsibility to ensure the CPD hours have been forwarded and credited to your account!
CPD Forms and Instructions
Changes to CPD/PD Reporting:
How you report your CPD hours has changed. The ICCRC website (Continuing Professional Development – ICCRC-CRCIC (iccrc-crcic.ca)) states:
The Council is currently developing a new online system – Goal Wizard. This tool will be used to assist RCICs and RISIAs in identifying their developmental goals, choosing CPD/PD activities to meet these goals and reporting their CPD/PD hours.
Paper submissions for CPD reporting are no longer accepted. Do not mail or email us your 2020 CPD/PD documentation; retain copies of your completed CPD/PD activities to report in the new online system. We will communicate with you as soon as Goal Wizard is launched.
For 2020 only, CPD/PD hours will need to be completed and reported from January 1, 2020 to June 30, 2021.
Please contact cpd@iccrc-crcic.ca for any questions.
CAPIC does not report seminar and event attendance. All attendees are responsible for submitting their own CPD hours. Please note the applicable deadlines. You must watch CPD webinars/videos within the applicable CPD time period and before expiry dates!
Important Information on Seminars and Events
Note the terms and conditions before you proceed
Registration
Pre-registration is required for all CAPIC seminars and events, including Seminar Bundle subscribers. Registration is on a first-come, first-served basis. For planning purposes, we cannot accept registration at the door.
CAPIC reserves the right to close registrations whenever we deem suitable, at which point the link to the respective registration form will be removed.
If you are an authorized representative as defined by the IRPA, please have your professional registration number (i.e. ICCRC ID or law society ID), CAPIC member ID number (if applicable), and your credit card ready in order to register. Your registration is confirmed once you have submitted your form and payment. Attention RCICs: it is your responsibility to provide CAPIC with your correct ID. Registration for in-person attendance without your ID will not be reported to the ICCRC. CAPIC is not responsible if you provide incorrect registration information.
If you are not an authorized representative as defined by the IRPA, your registration will not be confirmed until further notice. We request that students of an accredited immigration practitioner training program send a copy of their current student ID card or registration document to seminars@capic.ca. We will contact you further for information if you are neither an authorized representative nor a student. Special documents are required if you are not a student. Please contact CAPIC for more information.
Cancellation
Payment is non-refundable.
If you have registered for in-person but cannot attend, you must notify CAPIC at least three (3) days in advance of the event. Your registration will be switched to either webinar or video.
For cancellations of webinar registration (if applicable) within 24 hours of the start time, you will be given access to the video recording of the event, if available.
A $50 administration charge will apply if you are a Seminar Bundle subscriber and have registered to attend a seminar in person but fail to comply with the cancellation requirement.
If a seminar is eligible for CPD hours, registrants authorize CAPIC to submit attendance to the regulatory body in accordance with its current policy.
Typically, CAPIC seminars are available for in-person attendance or by webinar, and each has its own registration form. Webinars are broadcast on the internet at the same time as the seminar. Please check your local time and your schedule before you register. Please also ensure that you meet the system requirements to view the webinar. To read more about webinars, click here.
When circumstances permit, CAPIC also provides recordings of seminars for purchase. These recordings are for online viewing. Login information for the recording is usually distributed within 48 hours from the time the purchase is completed. CPD hours for recordings, if any, are valid for up to 3 months from the date of the actual event. Please ensure that you watch the recording before the expiry date. There is no refund or exchange for recordings purchased.
If you are an ICCRC member and have attended a CPD program by webinar, or if you have watched a CPD video, please ensure that you report your CPD hours directly to the ICCRC as required.
All CAPIC seminar recordings and materials are for the professional development of the paid registrants only. Any further distribution or duplication of seminar materials is strictly prohibited.
Thank you for your interest in CAPIC Seminars/Events. Please inform CAPIC if you have any questions or concerns regarding the Terms and Conditions, at inquiries@capic.ca